---
Importance of SEO: An optimized blog post, otherwise nothing!
Even if we talk a lot, SEO- Search Engine Optimization, is not yet an obvious reflex when it comes to producing web content.
Is SEO services dead? Is SEO optimization useful, impactful or even attainable? Is SEO really important? A quality article does not have to be SEO-friendly, right? Let's find this out.
SEO (Search Engine Optimization) is a set of techniques to optimize the SEO of a website. It is to differentiate SEA (Search Engine Advertising), ie advertising on search engines, via AdWords, for example.
The optimization of organic SEO aims to obtain "the best possible visibility in the natural results of search engines such as Google or Bing," according to Olivier Andrieu blog Abundance. It thus boosts the traffic coming from these search engines.
Clearly, the goal of SEO is to reach the top of the Search Engine Result Page (SERP), search engine results pages. To be more clear, it is to arrive at the top of the first page of Google (who looks at the second page?) Where the click rate is higher.
Search Engine Optimization makes it possible to be at the top of Google searches. The significant importance of SEO is also demonstrated by its effects for:
Generate traffic to your blog and be visible to users
Increase your base of qualified leads
Stimulate your sales
Boost the ROI (return on investment) of your content marketing
Strengthen the reputation and credibility of your company
Have an effective strategy in the long-term
Recommended Posts
August 4, 2018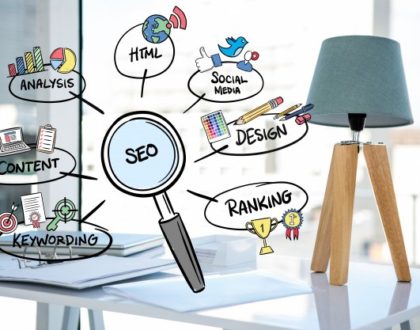 March 20, 2018
June 24, 2018